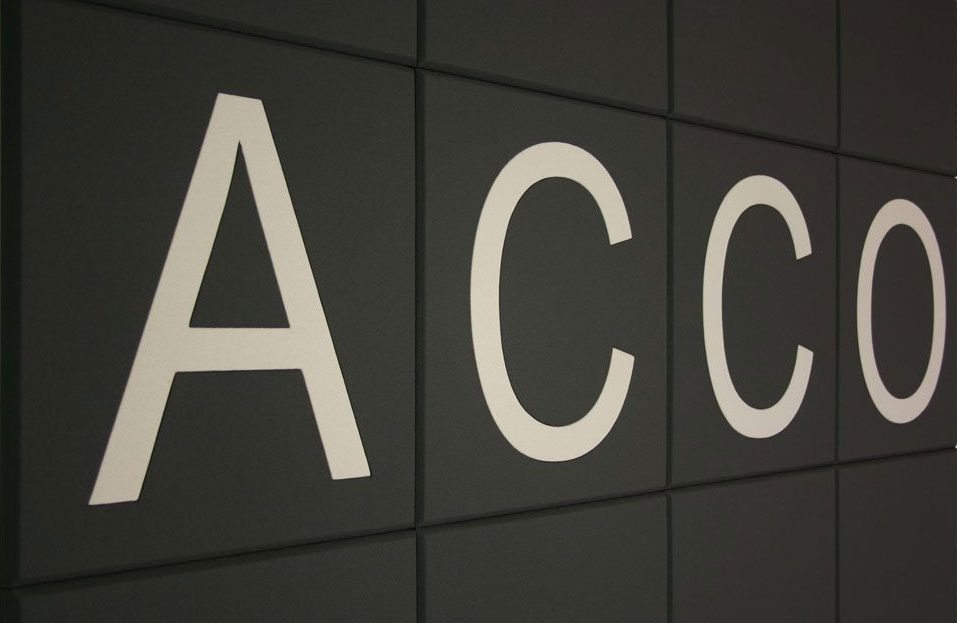 ---
ABOUT ACCO
---
OUR COMPANY
Founded over a decade ago, Acco Inc (Acco Panneaux Acoustiques) was created to meet the needs of a rapidly expanding entertainment industry in the Canadian marketplace. An explosive building trend of cinemas, theatres, and sound studios, combined with a huge demand for a quality sound & movie thrills by a demanding public, required that venue designers improve on strategies for delivering a quality sound experience.
OUR MISSION
To create superior custom-made listening environments, maximizing the listening pleasure for all our clients, using only state-of-the-art acoustic techniques and materials.
OUR EXPERIENCE
The combined experience of the company president Mr.Francois Brisebois, and, account manager Mr.Yves Boudreau exceeds 2 decades of solid relationships with our corporate customers.
OUR CLIENTS
A sample of our client list includes: 'Famous Players Theatres' with over 50 installations in Canada (Viacom USA), the 'Quebec Government' for specialized meeting & conference rooms, the 'Montreal Police headquarters' for custom sound rooms, and many others.